| | |
| --- | --- |
| Activation | |
| Platform | |
| Format | |
| Genre | |
| Region | |
| Publisher | |
Story
You can travel on foot, on a mount, or in flight, and your companion will be the bird Phosphor, who will help you discover the locations on the map. Zeus and Prometheus will become entertaining narrators and commentators on all of your actions. As you travel, you will gradually learn facts about the land, the conflict between the gods and Typhon, and secrets about yourself. The story is based on the revenge of Typhon who imprisoned the gods in retaliation for holding him in Tartaros. You, as a hero demigod, can help them get free. In addition, as the game progresses, you will be provided with truly divine powers.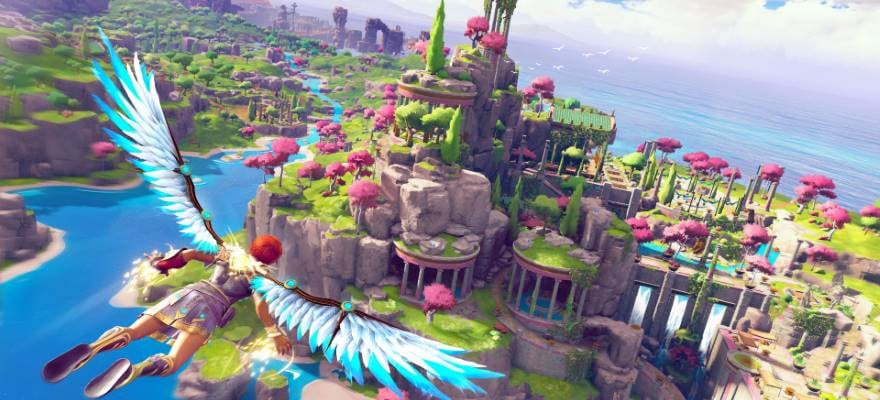 Gameplay
Immortals Fenyx Rising allows you to customize your character's appearance just to your liking. The game is played from a third-person view and takes place in an extremely beautiful, colourful world full of monumental Greek buildings and Mediterranean nature.
During the game, you will encounter numerous opponents in the form of monsters known from Greek mythology. These are characters corrupted by the titan Typhon, but through combat, you are able to free them from this toxic bond. You can fight with a sword, axe, bow, or special powers given to you by the gods in the next stages of the game. While traveling through the land, you will come across rifts, which are portals leading to Tartarus. There are usually more enemies near the rifts that you have to defeat to use the passages. In Tartarus and on the surface, you will encounter more battles, tasks, or puzzles that will bring you closer to victory and allow you to discover new secrets about the world around you.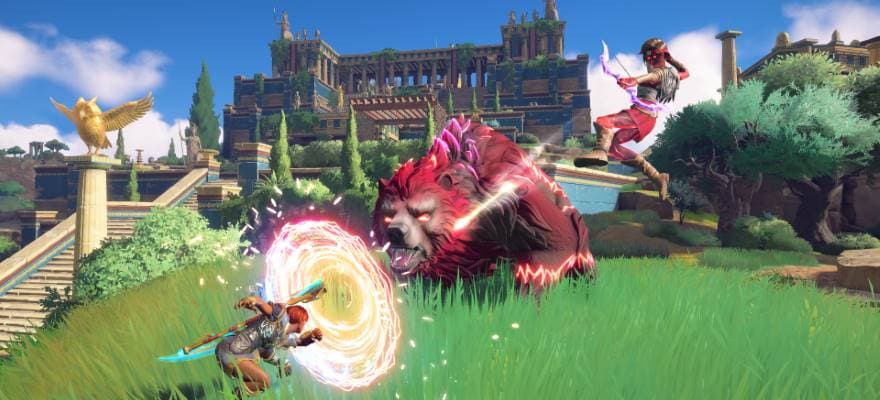 Features
Play the role of a Greek hero and explore full of conflicts world straight out of ancient myths
Fight mythical monsters with weapons or divine powers
Fly on the wings of Daedalus
Explore a beautiful land full of curiosities and mysterious locations
Defeat the mighty titan Typhon and earn eternal gratitude from the gods