Luigi's Mansion 3 Multiplayer Pack (DLC)
| | |
| --- | --- |
| Activation | |
| Platform | |
| Format | |
| Region | |
| Publisher | |
| Genre | |
— BASE GAME REQUIRED —
The multiplayer pack
This DLC features a set of new mini-games for both ScreamPark and ScareScraper, together with a number of new themed floors, costumes, and ghosts exclusively for the ScareScraper mode, too.
ScreamPark
The ScreamPark mode is a team-based multiplayer mode. Two teams of players – the Luigis Team and the Gooigis Team – compete in a set of various mini-games which test players' skills and quick thinking.
The basic version of this mode features Ghost Hunt, Coin Floating, and Cannon Barrage. Each of the mini-games presents different level of difficulty and all of them are time-limited which increases the pace of the gameplay.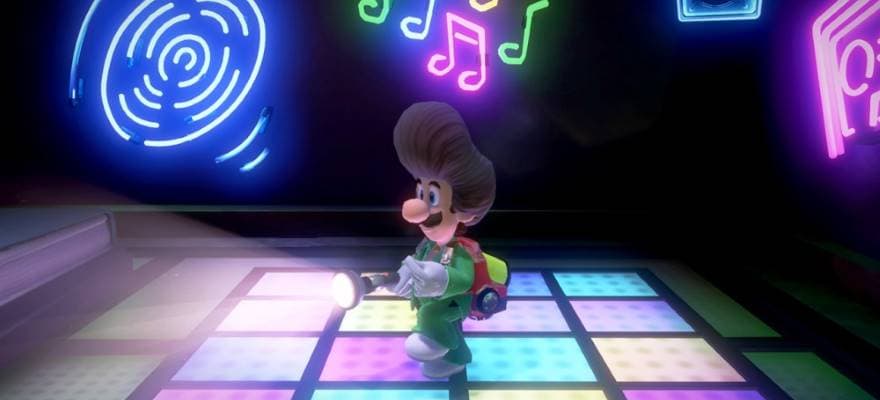 ScareScraper
This game mode also brings you a multiplayer experience to Luigi's Mansion 3, but this time, it is more cooperative. The players need to work together to beat more and more floors of the titular ScareScraper. The number of the floors can be set to 5, 10, 20 or any other random number between two and twenty.
The floors, just like the levels in ScreamPark, are time-limited, but this time the limit is five minutes. The final floor is the Rooftop where the fight against the final boss, Boolossus, awaits the players. The floors are simply separate mini-games, quite different from those known from the ScreamPark mode (like Find the Toads or Defeat the Crows).
Features
Check out this crazy Luigi game from the Mario franchise and solve all the mysteries of the haunted hotel.
Enjoy various game modes and have fun in co-op modes with the fast-paced mini-games.
The Multiplayer Pack adds DodgeBrawl, River Bank, Tricky Ghost Hunt, PuckStravanganza, Floaty Frenzy, and Desperate Measures to the ScreamPark mode.
A set of new themed floors for ScreamScraper.
New costumes and the corresponding ghosts: Mummigi, The Green Knight, Groovigi, The Amazing Luigi, Cap'n Weegee, and Paleontoluigist.