£49.99
Earn 20.00 Reward Points
| | |
| --- | --- |
| Activation | |
| Platform | |
| Genre | |
| Region | |
| Format | |
Monster Hunter Rise is an action role-playing game developed and published by Capcom and released for Nintendo Switch. It's the latest title in the Monster Hunter series, which focuses on the group of titular Hunters capturing and killing beasts in a fantastical world.
Rise's plot follows the protagonist, a nameless Hunter, who is tasked with helping their village prepare for the Rampage – a massive attack of berserk monsters. MHR features several new mechanics, the main of which is the horde/survival-like Rampage mode. The game was met with a positive critical reception. The reviewers praised the accessibility of the game and its action-packed gameplay.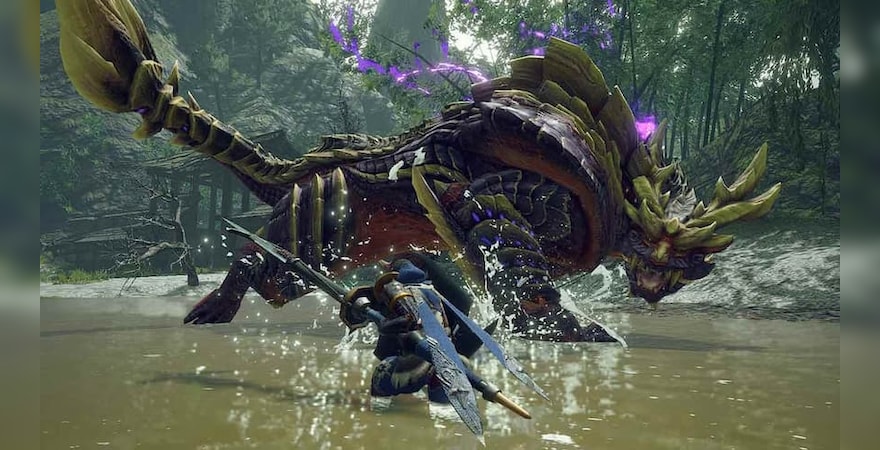 The time of Rampage is nigh
MHR's story takes the player to the village of Kamura, where the protagonist has just been given the title of a full-fledged Hunter. As the village prepares for the prophesized Rampage – a cataclysmic event in which hordes of monsters become enraged and charge the village – the player's job is to help their people prepare for the upcoming battle. As the horde of monsters draws closer, mysterious signs begin to appear, causing the Hunter to doubt the true origin of the Rampage.
Monster-hunting with friends
Monster Hunter Rise's mechanics are similar to those of the previous instalments of the series, with few tweaks introduced here and there. A new addition to the game is a new animal companion – a dog-like palamute. The player can customize their pet and use it throughout the game to assist in combat or as a mount, on which they can cover longer distances.
The game introduces a brand new mode, thematically connected to the plot. In Rampage mode, the players will test their skills against several monsters in survival-like battles. The mode features elements of tower defense, with the player able to prepare the village for the imminent monster attack by setting up siege weapons. During the battle, the player can issue commands to their NPC companions. MHR can be played both in a single-player mode or in local or online multiplayer.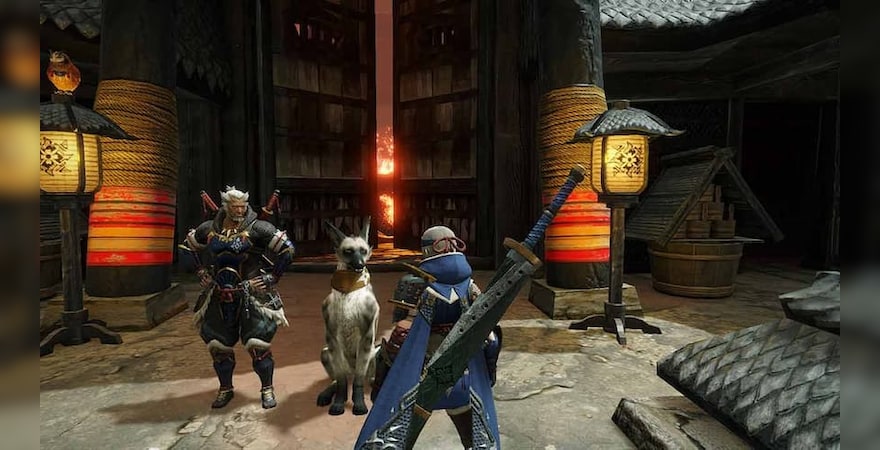 Reception
Monster Hunter Rise was met with positive critical reception. The reviewers praised the game's improvements over its predecessors to make it more accessible to a wider player base. Many reviewers considered the game to be the easiest instalment of the MH to play for beginners while remaining engaging and entertaining to the veterans of the series.
Key features
Welcome to Kamura village – a place doomed to face the wrath of frenzied monsters.
Prepare the supplies and ready the armaments against the upcoming horde.
Explore the region riding your faithful palicos and palamutes
Try your luck in survival against vicious monsters in the Rampage mode
Hunt monsters with friends in co-op multiplayer mode