£11.78
Earn 4.71 Reward Points
| | |
| --- | --- |
| Region | |
| Platform | |
| Format | |
| Genre | |
| Activation | |
Gameplay
The gameplay in Worms Rumble will be significantly different in comparison to previous installments of the series. The action of the game takes place in real-time now, and the gameplay is much faster than it was in any other Worms game, because of the increased mobility of the titular Worms.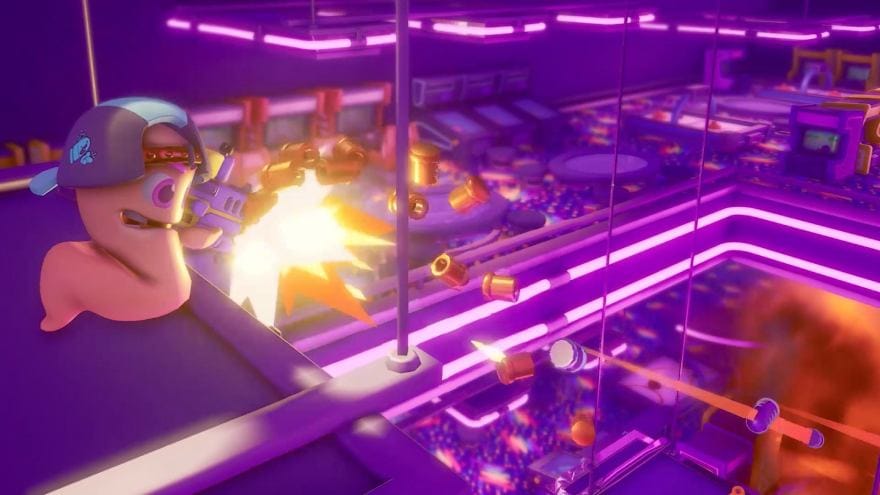 Our little crawling soldiers will now move much faster, roll, do wall jumps, etc. In order to balance the gameplay, performing jumps, and rolls will drain the Stamina bar, so players will have to learn how to manage it. Increased movement of Worms is a very important change as it will influence the combat as well – Worms can now use their new abilities to dodge incoming Bazooka missiles, get to higher ground to get an advantage over the enemy, etc.
Players will receive a rich arsenal consisting of many familiar weapons like the iconic Bazooka, or The Holy Granade, but also some new tools prepared specially for the Worms Rumble. The game will feature three multiplayer game modes: In good old Deathmatch, players will battle one another until reaching a certain amount of point, or until the time runs out.
The Last Worm Standing is an example of a battle royale mode – the player will have to survive as long as possible, eliminating (or trying to avoid) others, in order to claim the proud title of The Last Worm Standing. The third game mode included in the game will be The Last Squad Standing – as the name may suggest, rules are similar to the regular battle royale but this time you will have someone to watch your back.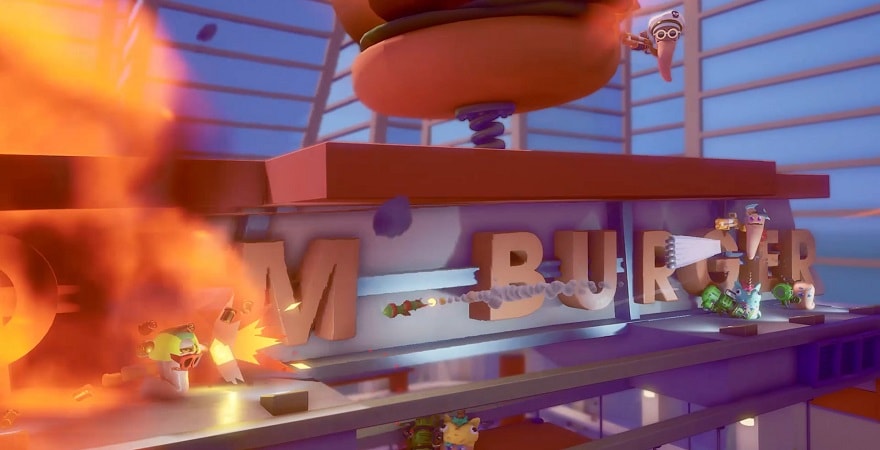 Additionally, the developers will provide a wide range of customization options, allowing players to make their Worms unique. It is worth mentioning that multiplayer modes in Worms Rumbel will support cross-platform gameplay. To keep the game fresh after its release, Team17 announced seasonal and daily events, rewarding players with attractive prizes for their progress.
Features
Totally new Worms experience!
Take part in fast-paced, real-time battles.
Plenty of customization options.
For the first time ever – Worms will fight in 32-players battle royale mode!
Cross-platform multiplayer support.