£20.08
Earn 8.03 Reward Points
| | |
| --- | --- |
| Platform | |
| Format | |
| Activation | |
| Genre | |
| Region | |
Farming Simulator 22 features over 400 types of farming equipment that the player can invest in, including the most popular brands. A new feature in the game are dynamic season changes, which will require the player to adjust their strategy to match the changing weather. Farming simulator 22 was met with a positive initial reception.
Enjoy the pleasures of watching things grow
The main gameplay feature of the Farming Simulator series is, of course, farming. FS22 is no different, offering the player different forms of that lucrative branch of the economy. The player might choose to grow crops, breed animals, or try their hand at forestry – Farming Simulator 22 opens the vast world of agriculture to the player, letting them enjoy the pleasure of seeing their efforts pay off in golden fields, young forests, or plenty of livestock.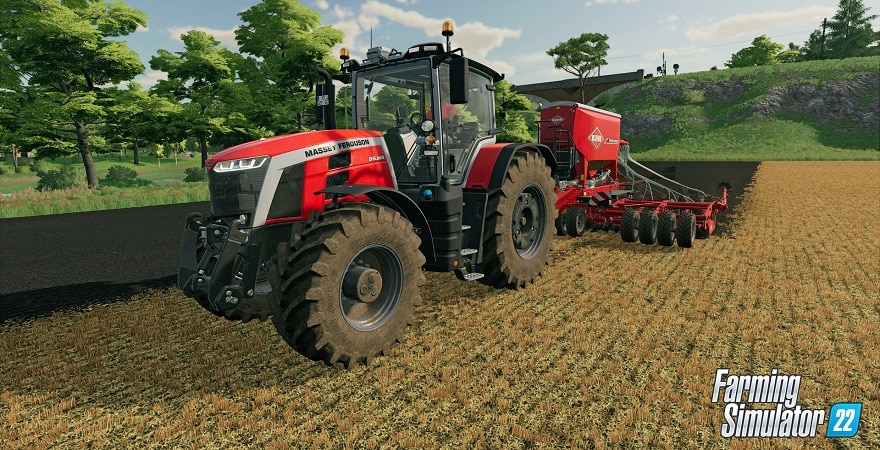 Invest in high-class equipment
The key to running a successful farming enterprise is choosing the right equipment. In Farming Simulator 22, the player can choose from over 400 tools that can be used to maximize the production of their farm. The game's farming equipment faithfully represents the tools used by real-life farmers and includes popular brands such as John Deere, Massey Ferguson, CLAAS, and more. Choose your tools wisely to make sure your farm is ready for the busy season.
Face the challenges of modern-day farming
The developers of FS22 made sure to include all the challenges that modern farmers face in their work in order to fully immerse the player in the world of the game. The main challenge the player might face in Farming simulator 22 will be the dynamic season simulation. The changing weather will impact the growth of crops – scorching summer heat might cause them to whither, while intense autumn downpours will wash away the seedlings. Knowing what tools to use to counteract these conditions will be crucial for the player's farm to succeed.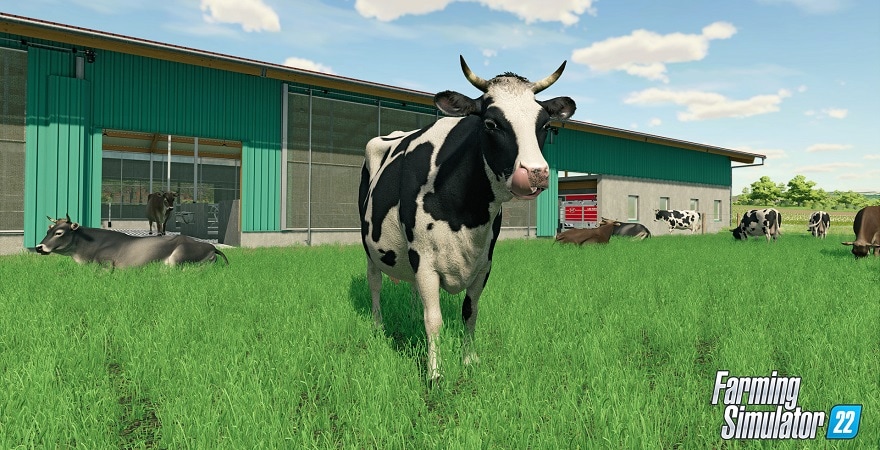 Features
Manage an agricultural enterprise in the heart of the French countryside.
Grow animals, plant crops, and witness nature's power at work.
Invest in tools that will help your farm thrive.
Face the challenging weather conditions during dynamically changing seasons.
Team up with friends and run the farm together in an online multiplayer.