| | |
| --- | --- |
| Region | |
| Platform | |
| Format | |
| Genre | |
| Activation | |
God of War is an action video game with RPG elements, developed by Santa Monica Studio and released thanks to PlayStation PC LLC in 2022 for personal computers. It is an adaptation of the title from 2018, which was available exclusively for PlayStation 4 users. In this instalment, Kratos, having completed his violent mission in Greece, goes to the far North to once again face mythological beasts and mighty gods. This time, however, he will not be traveling alone.
God of War Story
Although the harsh Scandinavia seems to be an excellent place to start a peaceful life, it soon turns out that Kratos has to face another battle. Together with her growing son, he must embark on a long journey into the heart of Viking myths. This trip is the beginning of a new legend about forging relationships, searching for good, and understanding destiny.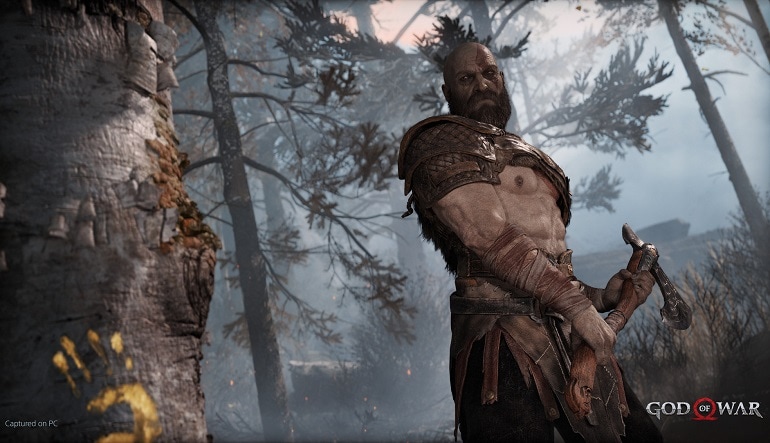 Gameplay
God of War video game is a third-person gameplay experience that introduces a few changes to the series. In this title, the camera is a bit closer to the hero, and the combat is slower and based on the style of fights known from the Souls series. Use combinations of attacks, dodges, and blocks to reset your opponent's health bar. You can also practice the unique Spartan Rage skill, which will grant you the option of using epic finishers.
Kratos wields a battle axe forged from divine materials. You can hit with it, throw it, or beat your opponents up with fists. You can also choose from a whole arsenal of runic powers and crafting schemes that you can use to upgrade weapons by providing them with unique properties. Kratos' son Atreus also turns out to be a great help in the fight. Equipped with a bow, he stuns enemies with arrows from a distance, significantly affecting the result of battles with even the most powerful beasts.
Thorough exploration plays a crucial role in this video game. Although the levels are linear, the maps are full of side locations and places worth visiting. Travel on foot or select fast boat travel. At every step of your journey, you may come across enemies: mythological beasts, extraordinary characters, and Norse gods. Each of them can turn out to be a threat, so watch out and keep your axe ready.
God of War is an extraordinary plot set in the vibrant world of Scandinavian myths. Get carried away by the legend of Kratos and witness how his relationship with his son grows. Explore and traverse the rugged forests of the far North to discover the history of this place.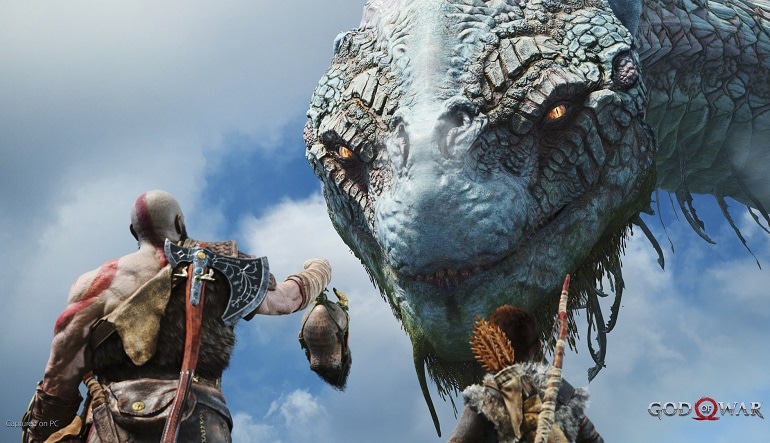 Legendary gameplay for PC users
PC gamers can expect the highest quality graphics and smooth video. Play in 4K resolution, adjust the settings as you like, and enjoy polished gameplay thanks to NVIDIA DLSS and NVIDIA Reflex technologies. Save your buttons, keys, and mouse settings to play as naturally as possible. God of War PC game also offers support for ultra-panoramic monitors, which provides an excellent immersion in the world of Nordic beliefs.
Key features
Play as Kratos on PC and rewrite his legend anew
Immerse yourself in the brutal world of Viking mythology
Wield the battle axe and eliminate enemies practicing extraordinary skills
Fight epic battles against powerful Norse bosses
Explore, find new magical locations and learn their history
Use runic powers and discover the extensive crafting system
Learn the destiny of Kratos and his son