Grand Theft Auto V Premium Online Edition
£9.69
Earn 3.88 Reward Points
| | |
| --- | --- |
| Activation | |
| Region | |
| Platform | |
| Format | |
| Genre | |
| Publisher | |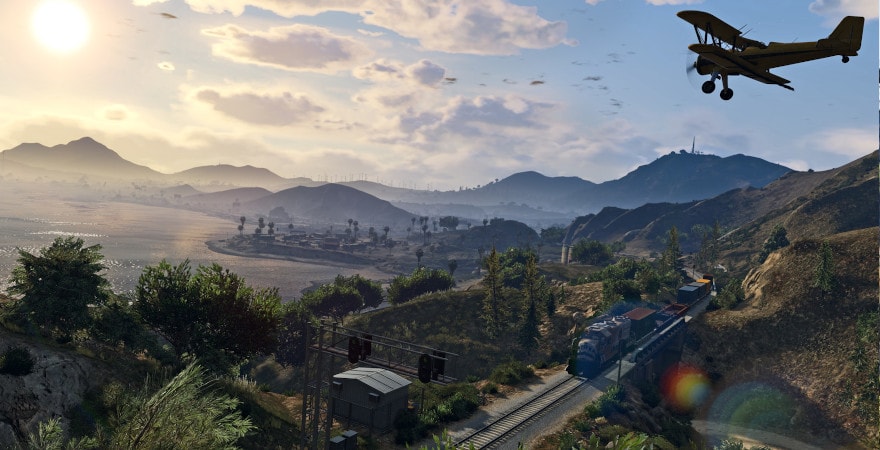 Los Santos is a beautiful, yet dangerous place and here you will have to take control of Michael de Santa, Franklin Clinton, and Trevor Philips. You do not pick only one of them but play through the story from the perspective of each of them, often changing places during the action of the game. The plot circles around the often illegal activities of the three main characters, their lives spiralling out of control and the road to regain control and achieve success in a big city overcome by corruption and gangs.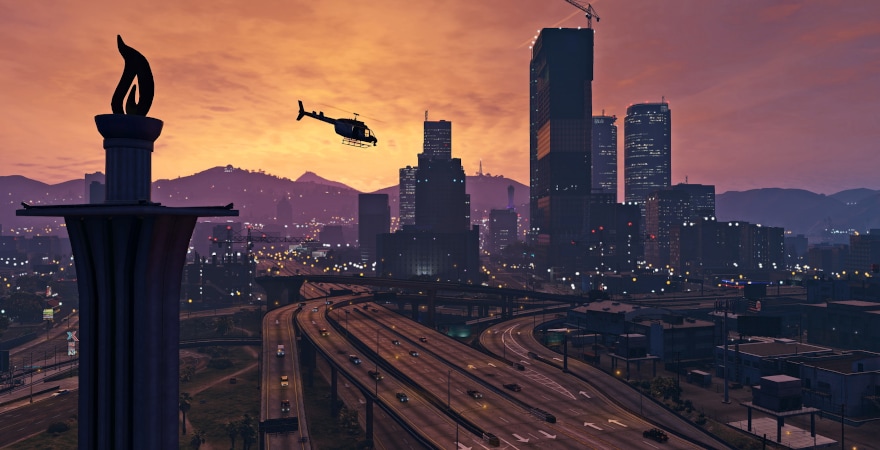 Combat and crime
To fight your enemies you can use melee, guns or explosives. Arming yourself with the help of a number of available weapon shops is a good method of spending your hard-earned money, which in the process can help you in becoming even more efficient in shooting your way into wealth. The game implements auto-aim to help fight foes as well as a cover system consisting of shielding yourself from the enemy's bullets by for example hiding behind an obstacle.
When you commit a crime the wanted meter shows up symbolized by stars showing up on the screen, the more stars you have the more wanted you are. The bigger bounty on your head, the more advanced law forces are looking for you, such as the SWAT forces if your wanted level reaches 5 stars. So be careful and hide from the officers' sight and leave the wanted area as soon as possible. If you happen to die in the midst of the fight you don't need to worry because the hospital personnel will make sure to make you as right as rain once you respawn there.
Play as you want!
When you decide to explore the world on your own you don't have to run around and do nothing, as there are plenty of specific activities that you can try out such as, base jumping or scuba diving. It's almost impossible to live in a big city without a smartphone so your character in the game gets one. It allows you to contact your friends or browse the internet or some stock markets as well as change settings, play your favourite music order a car in case you need a means of transport.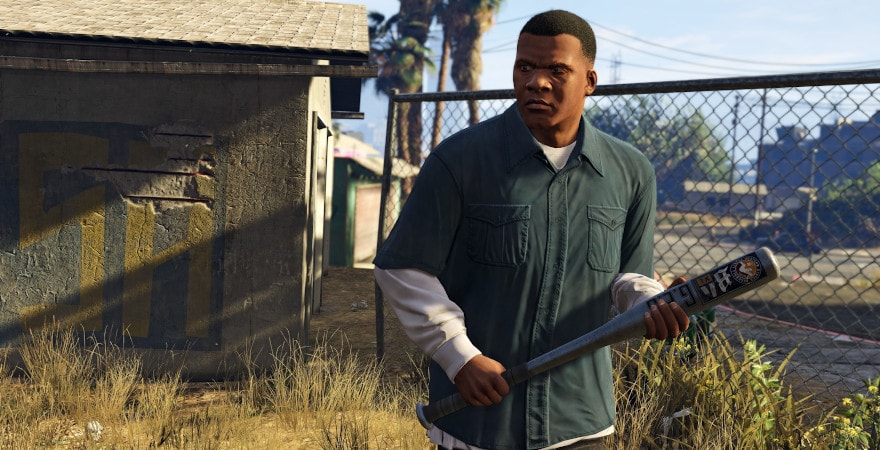 Your characters, your world
You are placed in San Andreas, an area inspired by real-life Southern California, comprising of Los Santos, and a rural area of Blaine County where you will spend your time working, taking part in the crime and gaining skills and contacts. The money you earn during the game allows you to customize your characters by purchasing clothes, haircuts, tattoos, and accessories. Additionally, you can spend your funds on cars, upgrades, weapons, visiting clubs, and real estate, as you can become the owner of a number of buildings serving either as houses but also as garages or businesses.
Features
Immerse yourself in one of the biggest action-adventure games of all times
Enjoy a unique plot divided into 3 connected stories of Michael, Trevor, and Franklin
Play as you want either by focusing on story missions or world exploration
Arm yourself, purchase cars, clothes and become an owner of many houses
Take part in multiplayer with your friends and cooperate or compete in missions