Back 4 Blood (PS5) | Ultimate Edition
£17.18
Earn 6.87 Reward Points
| | |
| --- | --- |
| Region | |
| Platform | |
| Activation | |
| Format | |
| Genre | |
Back 4 Blood is a new First Person Shooter horror game developed by Turtle Rock Studios, creators of the world-famous bestseller – Left 4 Dead franchise. B4B is a multiplayer video game, designed for co-op gameplay. The game features a story campaign, during which players will have a chance to learn more about the game's plot prepared by the developers. Besides the cooperation gameplay of the campaign mode, B4B game features multiplayer PVP mode, where players can fight against each other during fast-paced matches.
Story background
The action of the game takes place in times when our world has been crippled by a deadly parasite that killed most of the population. Most of the survivors became hosts to the parasite, and are known now as the Ridden. The player takes on the role of one of a few not-infected veterans calling themselves the Cleaners. Your job is to eradicate the Ridden and survive as long as possible.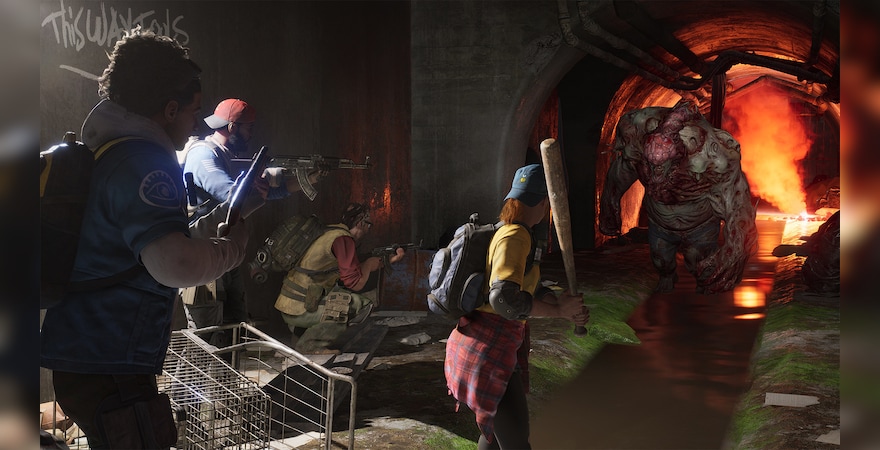 Back 4 Blood Gameplay
Back for Blood is an FPS game which means that the action is presented from the first-person perspective. Players' job during the gameplay is to clear a certain location, killing all the Ridden, and completing the main goal of the chosen map. Before starting the game, players can choose one of eight playable Cleaners.
Each character is a bit different and features some unique perks and abilities. The game puts a lot of emphasis on the cooperation aspect – to survive, the whole team of a maximum of 4 players (or a mix of players and AI-controlled teammates) has to help each other during missions.
The developers have prepared the whole story campaign divided into separate maps, similarly like it was in the case of Left 4 Dead games. While on the mission, players will face various types of infected enemies. Some of them can use their deadly special abilities and can be difficult to deal with.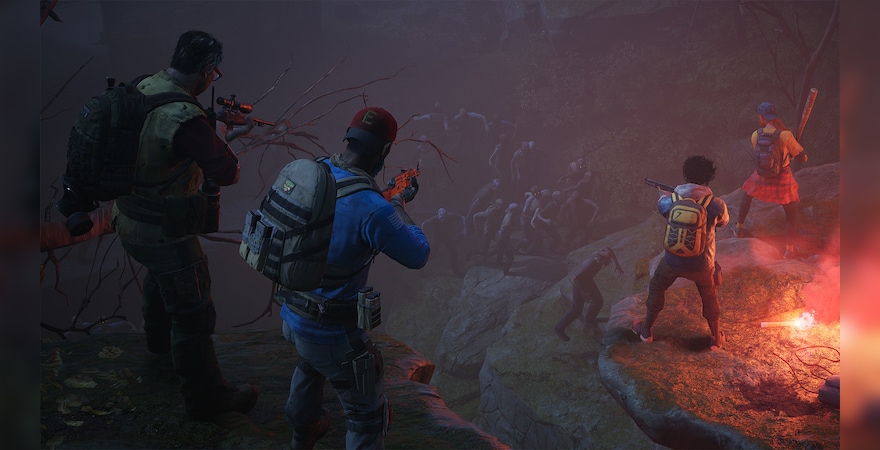 Additionally, the game features an innovative Card System. Before each map, players will pick a set of cards that will have a significant (positive, or negative) impact on the game. Corruption Cards will make the game more challenging for the Cleaners. It can influence the weather and the types of enemies that players will have to deal with. Active Cards will allow players to choose additional perks, or abilities for their characters, for example, increase speed, health regeneration rate, etc.
Besides the regular gameplay, B4B features a multiplayer PVP mode (Player versus Player), during which 8 players will fight each other. In the PvP mode players are divided into two teams – one of them will take the role of the Cleaners, while the other one will become the monstrous Ridden.
Key Features
Join the Cleaners and fight for survival on dying Earth
Face hordes of monsters infected with a deadly parasite
Teamwork is the key – help out your teammates and they will surely do the same for you
Use the innovative Card System to influence the game
Fight with other players during exciting multiplayer PVP mode