£33.10
Earn 13.24 Reward Points
| | |
| --- | --- |
| Platform | |
| Region | |
| Activation | |
| Format | |
| Genre | |
Welcome to Mexico!
The new stage of your automotive escapades is Mexico – the country when the burning sun warms the day and passions warm up the night! Explore 11 biomes of this magnificent country, ranging from hot deserts to damp rainforests and busy city streets. Take part in the Horizon Festival, the chance for every driver to price their worth against the most intense competition. Experience the campaign mode, which adds a bit of lore to the usual Forza Horizon experience, where the player meets new characters whose fates will intertwine with the player's.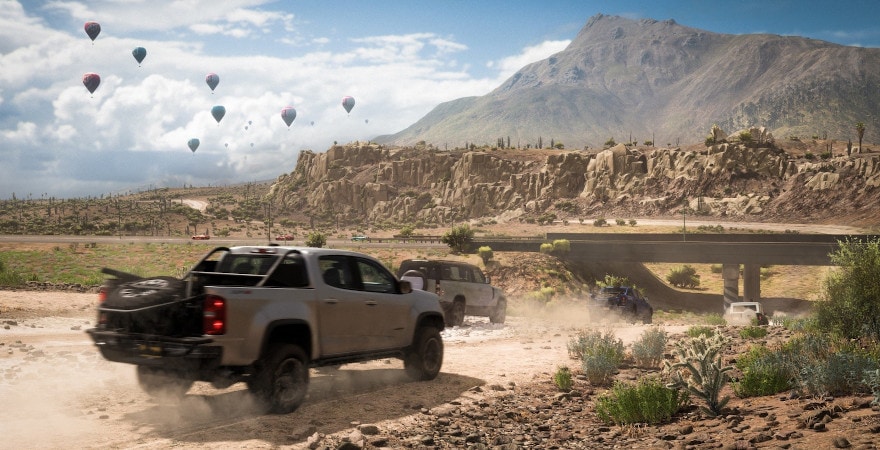 Meet new characters – offline and online
With Forza Horizon 5's new campaign mode come new characters. The NPCs are featured in Horizon Story missions, where the player can determine their fate. However, it is the multiplayer mode where the players will have the most fun interacting with each other. With plenty of race types and minigames the players can invite each other to participate in, FH5 offers plenty of space for the player to create their own experience.
Race whatever the weather
The changing weather conditions are an essential aspect of Forza Horizon's gameplay. In FH5, the constant battle against Mother Nature returns, more intense than ever. The player will have to contend with weather conditions depending on the biome they are currently in. Sometimes they will be surprised by torrential rains that can turn the jungle paths into rivers of hard-to-manoeuvre mud. Other times, the player will drive right in the middle of a sand storm. Racing in these varied conditions will definitely put the player's driving skills to a difficult test.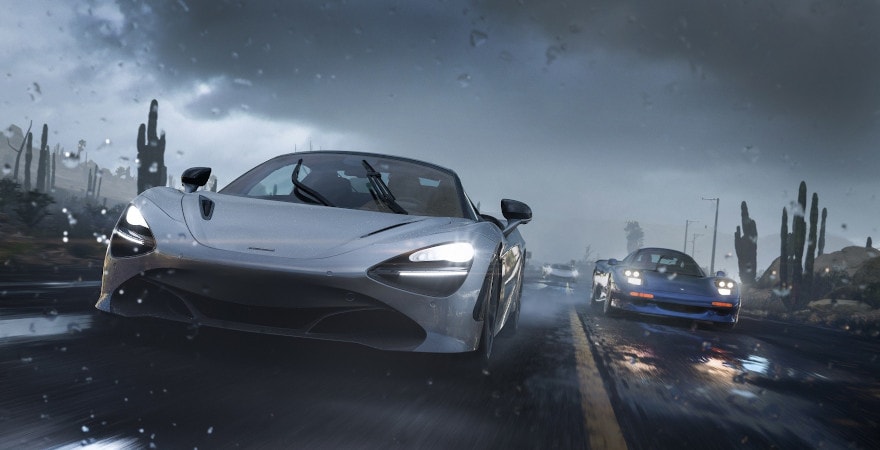 Experience state-of-the-art graphics
Forza Horizon 5 makes full use of the technological advancements of current-gen consoles and modern computers. At the highest resolution settings, the stunning Mexican vistas are rendered in 4K and run at 60fps in the performance mode. You can enjoy the beautiful Mexican landscapes – rainforests, towns and cities, deserts – in the highest quality graphics, blurring the line between the game and reality.
Key features
Experience the next generation of Forza Horizon racing games, with new gameplay features and stunning visual side
Race in open-world Mexico and experience 11 different biomes
Witness the weather change around you – face the heavy downpour and massive sandstorms
Meet new characters and see their story unfold in the Campaign mode
Experience the social features of Forza Horizon 5 and join online players participating in various races and minigames