Xbox Live GOLD Subscription Card 12 Months Xbox Live (GLOBAL)
£52.75
Earn 21.10 Reward Points
| | |
| --- | --- |
| Region | |
| Platform | |
| Activation | |
| Format | |
Xbox Live Gold 12 month subscription card is your key to the world of Microsoft entertainment. Thanks to this card you will be able to enjoy all the privileges of the gold account. These include not only access to one of the most robust social networks in the gaming industry but also discounted games, exclusive free offers and the multiplayer experience. You won't have to worry about missing the release of your favorite title, losing contact with friends you've made during an intense match or not having enough funds to purchase a timeless classic. 
Advanced social network
Xbox was one of the first gaming platforms to offer online social media functionality. Thanks to Xbox Live, players didn't have to step away from the console to connect with their online peers. Everyone who had purchased an subscription was already there. With Xbox Live Gold, the player can make friends with gamers from all over the world.
Thanks to the advanced social network mechanics, connecting with other, like-minded people was never easier. You can chat with other gamers using the chatbox or connect with on voice chat. The easy connection is one of the best features of gold account and one that will surely come in handy while playing in online multiplayer.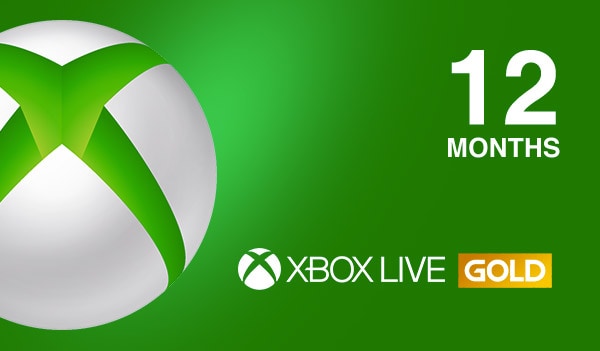 Enjoy the multiplayer gameplay
Online multiplayer is one of the main reasons why the player might be interested in purchasing an subscription. Playing games on your own is fun enough. But the true thrills begin when you connect with other players from around the world and try your skills in cooperative and competitive multiplayer. The console offers many games dedicated to multiplayer such as Battlefield 5, Star Wars: Battlefront II and Forza series. Test yourself against the best players in the online arenas and prove that you are the ultimate player. But don't forget to have fun, since this is what all of this is about.
Free games every month
With Xbox Gold subscription, each month you'll get 2 to 4 games for free. Can you imagine? The best of the best titles the Microsoft console has to offer available to you, totally free-of-charge. These free games include timeless classics and more recent releases. If you've never stepped into the shoes of Master Chief or tried your driving skills on beautiful tracks in Forza, this may be your chance to do it. Experience the selection from Xbox games' catalog completely for free, all thanks to one-year Xbox Live membership.
Attractive discounts
Did you miss your monthly free game window? That's okay. With Xbox Live Gold, the prices are never a problem. Many of the games offered on the platform are periodically discounted, and as a subscriber of gold service, you will be eligible to up to 75% discount on the titles offered by the platform.